Jason Soudah has made his mark on recent films like the Kingsman series, Miss Peregrine's Home for Peculiar Children, and Eddie the Eagle. Trained at Hans Zimmer's destination studio complex Remote Control Productions in Santa Monica, CA, Soudah has built his career on a versatility that has seen him combine his film scoring and mixing skills with his natural songwriting instincts, as well as the ability to work with the latest studio technology to ensure that the film scores he creates are memorable and impactful.
Initially coming to Los Angeles from London in 2009 seeking work in the industry as a singer-songwriter, Soudah's career in film was jump-started by a serendipitous series of events that found him touring the Remote Control facility. Impressed by Soudah's passion for film scoring, the studio manager offered him a chance at an internship, an offer that Soudah was eager to take. "It blew my mind to get an offer like that," he said. "I'd always been passionate about film scoring and getting a chance to learn in an environment like Remote Control was incredible."
In addition to his intern hours at Remote Control, Soudah was also recruited to work as a studio tech to Remote Control resident composer Matt Margeson, most recently known for his work on the Elton John biopic Rocketman. The combined workload was intense, but Soudah says that it was well worth it. "I was his studio tech for four and a half years, including several months where I was training my own successor, and while he was mentoring me he'd also recommend me for projects to help give me more experience," he said. "I put my songwriting career on hold so that I could be committed to learning the craft fully."
Learning the craft fully also meant that Soudah was being trained in the art of film mixing as well as composing, and he took advantage of his time at Remote Control by sitting on as many mix sessions as he could. "The main thing is making sure that it's a bigger, 'more alive' version of what the approved demo sounded like," he said. "There's things that will jump out at you in a score, and my mission when mixing is to make sure that those elements all find their proper place." Doing so well and in a timely fashion has been key to Soudah's success, and it's a skill that he's found himself using more and more since going freelance a few years ago.
Monitoring for success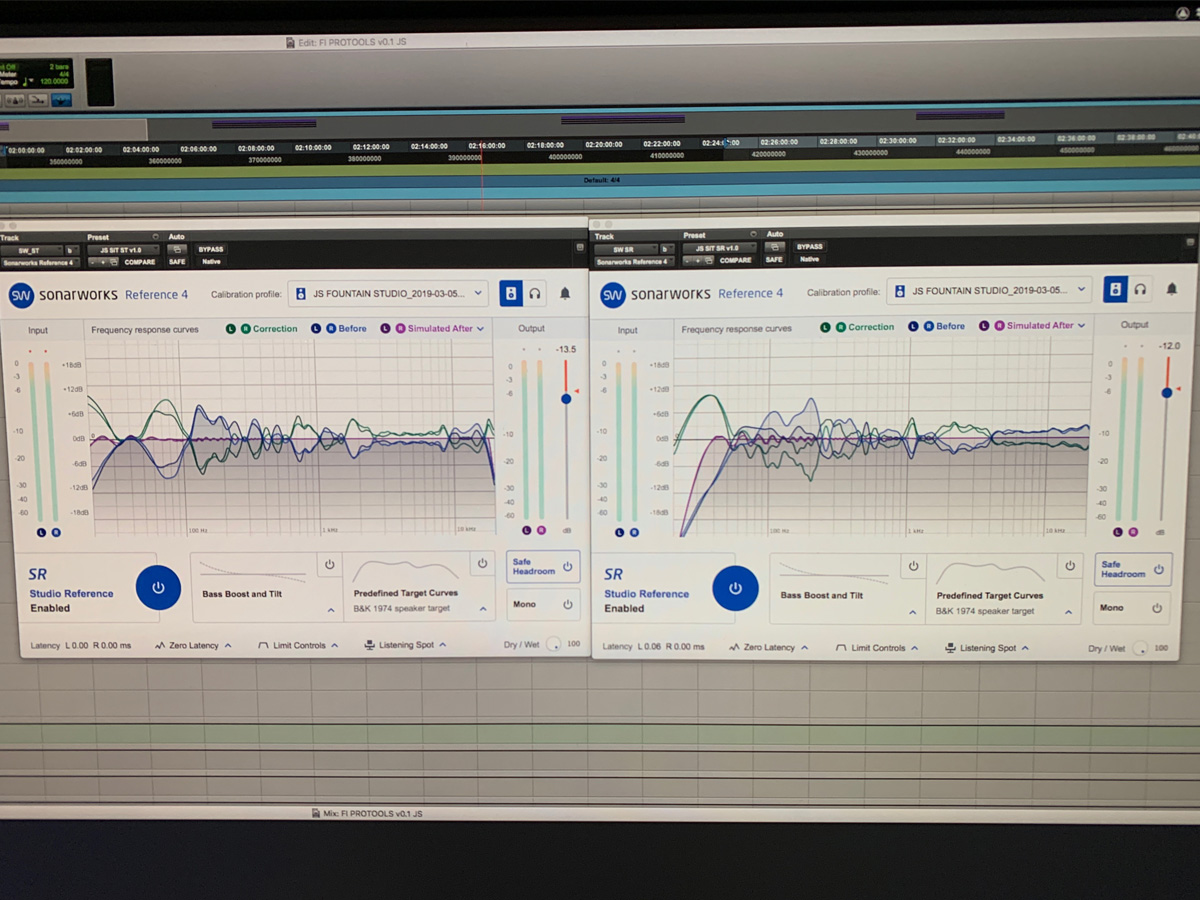 Whether composing or mixing, Soudah works in a combination of Cubase and Pro Tools, using UAD interfaces and KRK V8 monitors or a pair of Sennheiser HD 800 headphones. In either scenario, Soudah is a vocal proponent of Sonarworks' Reference 4 speaker and headphone calibration software which he says has streamlined his setup and allowed him to work in any environment "I'm a huge fan of Reference 4," he said. "You don't necessarily know what the issues of a given room will be, so you'll waste a lot of time mixing for that and then find yourself with mixes that sound harsh or don't translate. With this, it takes the guesswork out of things and you know that your mixes will translate."
In addition to the software helping him to work in any setting, Soudah says that Reference 4 has allowed him to speed up the approval process by delivering a perfect mix the first time, something that instills confidence in his clients and has helped keep him in-demand. "It's the reassurance that I'm not wasting my time mixing music to sound good just in a particular room. Since I started using Reference 4 I've never had anyone tell me that the stuff doesn't sound good. That's a great testament to such an inexpensive plugin. Hand to heart, I couldn't do my work without it" he said.
For more information about Jason Soudah, please visit: https://www.jasonsoudah.com/